Missy Elliott's appearance during this year's Super Bowl halftime show has significantly boosted her sales.
According to Billboard, the hip-hop star'smusic could see a 1,000 percent sales increase this week. Elliott's sales could total around 70,000, a big jump from the week ending in Jan. 25's total of 6,000 as reported by Nielson Music.
Elliott performed a combination of her three hits"Lose Control," "Get Ur Freak On," and "Work It,"during headliner Katy Perry's halftime performance February 1. Each of the three singles are expected to see 15,000 to 20,000 in sales. Official sales figures for the week will be released Feb. 4.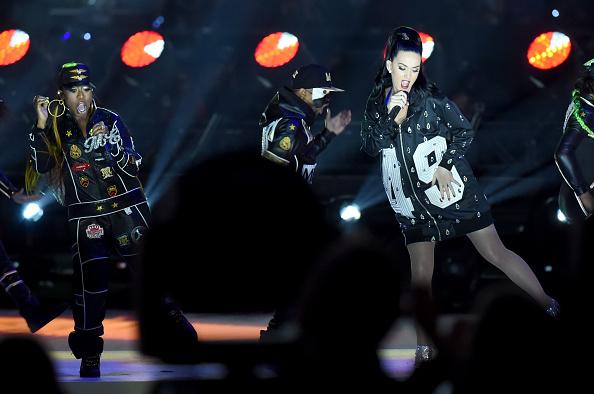 As soon as the halftime show concluded, Elliott's streams on Spotify immediately increased, reportsTime Magazine. The music streaming service reported a 676 percent increase in Missy Elliott streams from 7 p.m. to midnight EST Sunday night. "Lose Control" streams, alone, jumped 1,396 percent.
Elliott took to Twitter to express her thanks to fans, both old and new.
Perry and fellow halftime performer Lenny Kravitz have also seen huge bumps in sales and streams. Perry's collection of songs could sell over 100,000 this week, which would be up 75 percent from last week, reports Billboard. Perry also saw a boost in Spotify streams, with her collection increasing 85 percent, while Kravitz's streams jumped by 103 percent.
thegrio.com