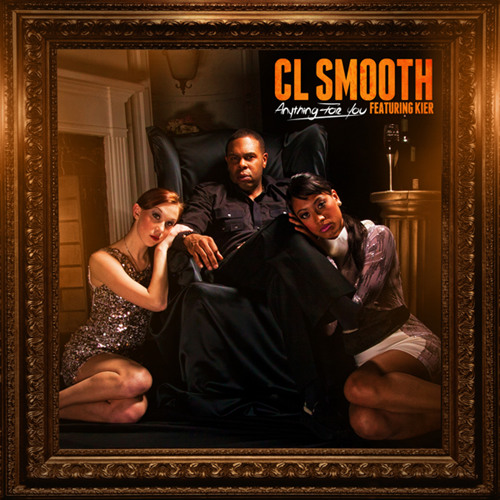 Veteran emcee CL SMOOTH unveils the "official" lead single, "Anything For You," featuring Kier, and produced by new-comer Diesel Beats -- The new entry is off SMOOTH "s highly anticipated sophomore LP "The Emancipation of Corey Penn," that "s due out summer 2014!

On the slickly layered slow flow head-nodder, "The Mecca Don " waxes smooth poetics over a mesmerizing instrumental about taking full and complete special care of that one true important lady in his life. The lush offering also features brand new St. Nick Entertainment R&B singing sensation Kier. As of late, CL has been dividing his time between touring with former group member Pete Rock, as they continue to celebrate the 20th Anniversary of their first studio opus "Mecca & The Soul Brother," as well as carrying on with additional studio work readying for his up-coming spring/summer releases.

"Anything For You," Featuring Kier, will be available through St. Nick Entertainment/SMG Productions/Sony Red Distribution, on February 18th at all major digital and select retail outlets..."The Emancipation Of Corey Penn" will follow suit, hitting stores everywhere summer 2014! Stay tuned...
https://soundcloud.com/stnickmusic-1/anything-for-you-feat-kier
"