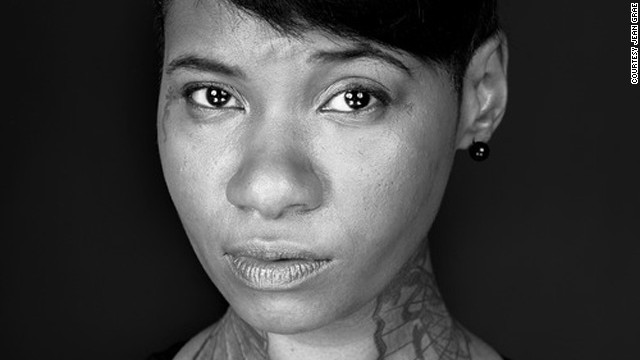 It's very clear by now that most of us wish we used our brain about half as productively as does Brooklyn's (by way of South Africa) Jean Grae. After a 2013 packed with releases—the Gotham Down trilogy, a Christmas album, and the debut episode of Life With Jeannie, "My First Baby Jesus," and directing Talib Kweli's "Favela Love" music video (filmed on location in Brazil)— Jean starts the new year off by releasing a book, The State of Eh: A Read Along Album Book Thing.
The book features 11 chapters of the real-life adventures (and fantasies contained therein) of Jean Grae, including the powerfully honest, "Clumsy McClumsington"; the thrilling and sexy "Richard, Vegas, and the Yakuza," which introduces Jean's half-Brazilian, half-Japanese alter-ego; the controversially opinionated, "Henchman for Hire"; and the trials and tribulations of "Big Crazy," about a man who might very well be one of the troubled characters sung about in Gil Scott-Heron's somber classic, "The Bottle."
As you might "ve guessed, the book is accompanied by the voice of Jean, in 11 annotated, downloadable chapters. Jean informs the reader that many of the stories are old writings which serve as a way of looking back into the past and, "Seeing what you were like then," but that Chapter 1: Jean is Stoopid "is really where I'm at right now."
She writes that much of her current state is the result of the passing of her mother, whom she loves and cherishes, and who also makes an appearance in "Clumsy McClumsington," and that, "Some of it is really just understanding that I'm not conforming to 'do what I'm supposed to do…'" But not conforming, and not being afraid to be honest with her fans and herself, is exactly what makes Jean so inspiring, motivating, and relatable.
Pigeonholing Jean as an MC has always been a bit unfair, and ventures like The State of Eh (and Life With Jeannie) only help her evade the boundaries many have unfairly forced on her artistry; the world is Jean's canvas, and her intention is to paint all over the lines society has drawn for her, except with blood instead of paint. By now, there should be no doubt in your mind that one day, in the distant future, scientists will preserve Jean Grae's brain (along with Kool G Rap's, obviously) and donate it to science to answer The Unexplained.
revolt.tv
"